Moving
"Jon and his great crew did an extremely professional job of moving our 100 year old upright grand to its new home. I wouldn't have believed the skill and speed that they maneuvered this over 700 pound piano if I hadn't seen it for myself."

Susan B., Wilmington Island, GA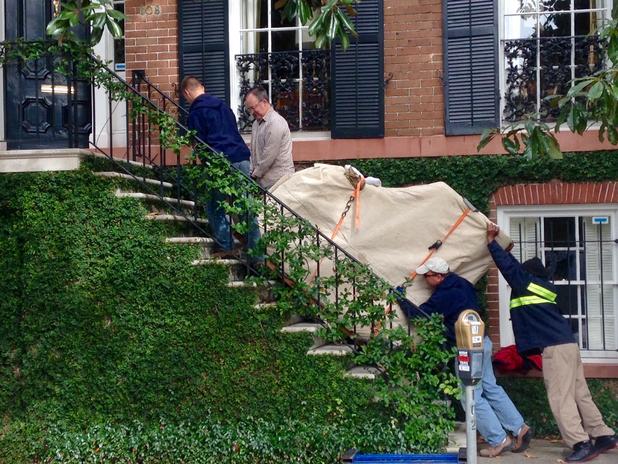 Make the smart move—with safe, insured, experienced piano movers.
Contrary to popular belief, moving a piano is not as easy as moving a bed or coffee table. A piano is a musical instrument! It's fragile, it has moving parts, and it must be handled with great care.
Our movers here at 88 Keys Piano are professionally trained to move pianos only. We know what we're doing.
We provide local moves within the Greater Coastal Empire (Chatham, Effingham, Bryan, and Bulloch counties) and South Carolina (Bluffton and Hilton Head). Our movers are fully insured and have the proper professional equipment to get your piano from point A to point B with extreme care, expertise, and safety.
Do not attempt to move your piano by yourself. If you do come out with your back uninjured and only manage to chip or scuff the back of the piano base, the refinishing and repair for that alone will exceed the cost of the move. It​'s not worth the risk!
"I had 88 Keys move a piano from Whitemarsh to my home in Effingham. They were on time, efficient, and super professional! They know pianos and everything about moving pianos and at a great price! Don't waste your time with anyone else. 88 Keys is the best!"

Ray H., Guyton, GA
Get These Bonuses:
When we move your piano, there's no minimum 3-hour fee like most movers. We provide flat-rate, affordable moving fees. Also, you'll get a discount on the tuning if you move and tune on the same day.
So relax. You don't need to do it alone. Lean back and let us handle your next move.